Southern Fleurieu Film Society
The SFFS is a non-profit, membership based, community group that screens films once a month in Goolwa, Victor Harbor, and Yankalilla. To see the films, you will need to join the SFFS and become a member. There are no ticket sales at the door.
How to join
Membership costs $60/year and you may join at anytime throughout the year, with a reduced membership fee of $30 after 30 June. Membership is open to everyone but be aware that some films may be rated MA15+ or R. To join the SFFS, go to the main menu and click on 'Join us', fill in your contact details, click 'Renew/Join' and then follow the payment instructions to pay the membership fee. You will be sent a confirmation of membership email once your payment has been received.
Goolwa
Films are screened on the first Wednesday of each month in Centenary Hall, Cadell Street, Goolwa. Doors open at 6:30pm for a 7pm start. After the film, members may go across the street to the Goolwa Hotel for The Quiz.
Victor Harbor
Films are screened on the first Tuesday of each month in Victa Cinemas, Ocean Street, Victor Harbor. Doors open at 6:30pm for a 7pm start. The snack bar is open and light refreshments may be purchased.
Yankalilla
Films are screened on the first Thursday of each month in Club Fleurieu, 140 Main South Road, Yankalilla. Doors open at 6:30pm for a 7pm start. Licensed bar facilities available where drinks and snacks may be purchased. Doors open at 6:30pm for a 7pm start.
There are no screenings in January. Click on the Program tab to see this year's program.
New members welcome!
The SFFS aims to promote film as an art-form and to provide members with a quality cinematic experience. To this end, we select movies that will stimulate, entertain and inform. The movies may be from any era, country or genre.
Joining the SFFS is a great way to see a quality movie each month in the company of other local movie lovers!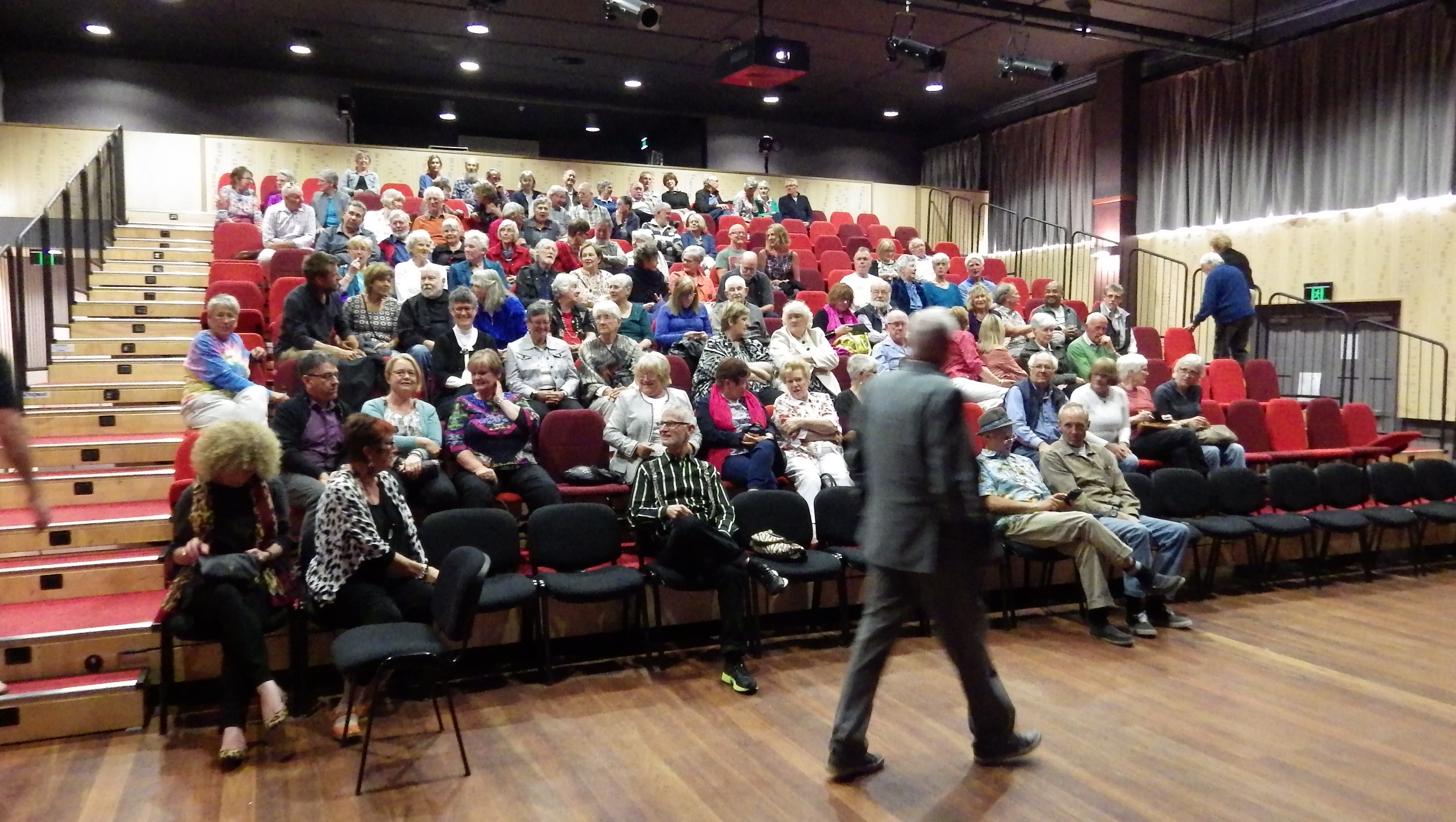 Arriving for a screening in Centenary Hall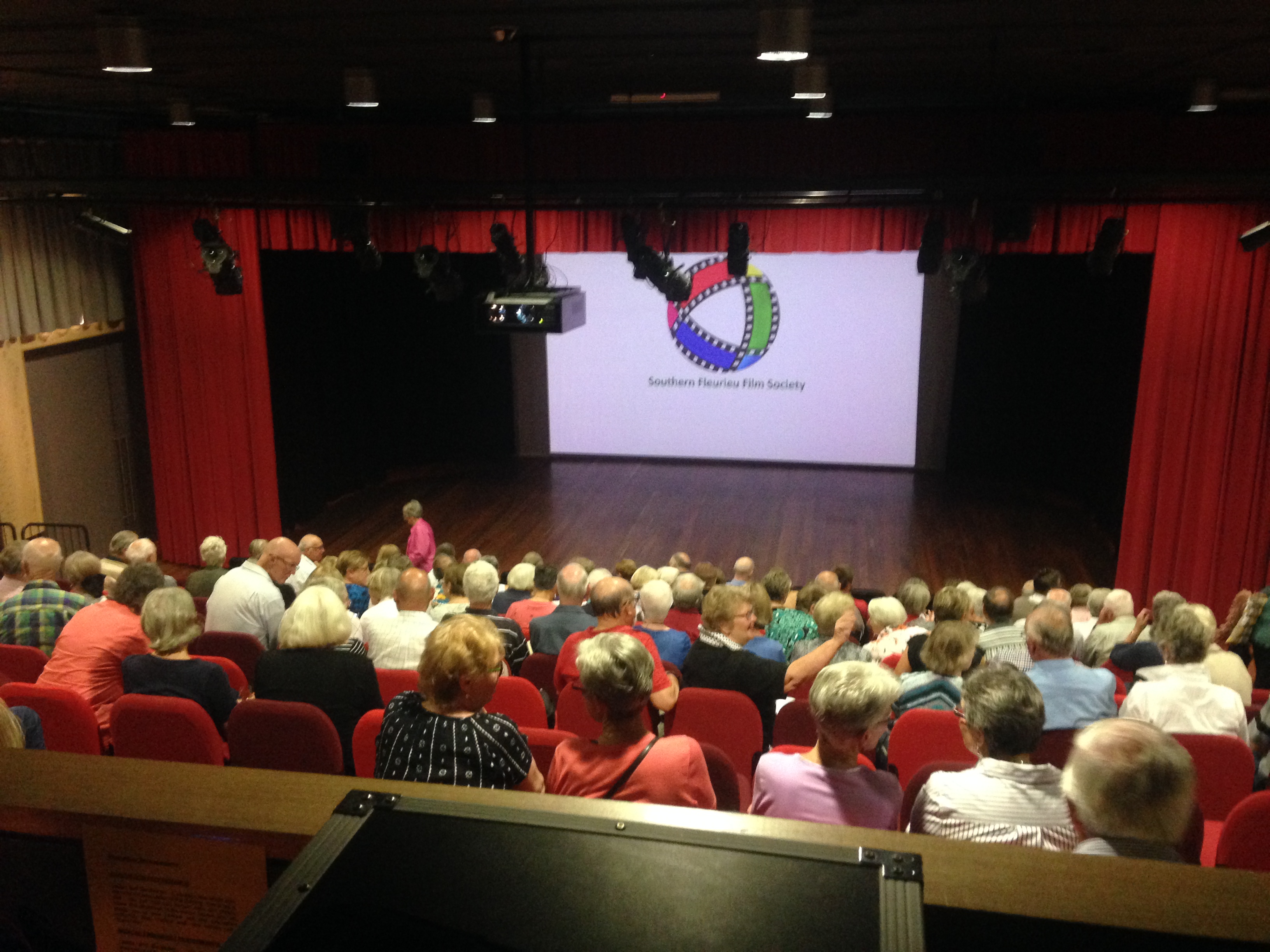 Looking out from the control room in Centenary Hall